#HackathonPOA
This experience was presented at the 10th IOPD Award
Description
#HackathonPOA is a hackathon held annually in the city of Porto Alegre to celebrate the birthday of #POAdigital (www.poadigital.com), a project of the City of the Gaucho capital that brings aspects of communication, technology and entrepreneurship. The whole process is based on open data strategy of the city, the project Datapoa (www.datapoa.com.br), which provides a structured and open government public data. Information is the raw material for professionals from different segments such as developers, programmers, hackers, small business, startups owners, creative collectives, universities, researchers, students, journalists, media, digital agencies, government agencies and many other developed technology-based solutions that can improve public services provided to citizens, ensuring greater efficiency and flexibility in areas such as urban sanitation, health, tourism mobility. The ultimate goal is to foster an open, plural and democratic participation and the participation of all in the search for a more collaborative, inclusive, connected, intelligent and consequently a better place for locals and visitors city.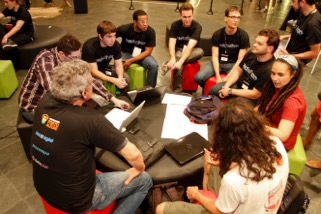 The project, which is already in its third edition, has had a very positive impact on the community of Porto Alegre. In total, more than 500 people directly involved in the initiative. In addition, the proposal also includes 32 government agencies and about 10,000 servers. Not to mention the 1.5 million inhabitants of the capital of the gauchos who have just benefited by about 30 solutions developed from the perspective of citizens for citizens. In this sense, #HackathonPOA, is now one of the most cross-cutting initiatives of the Mayor of Porto Alegre, has been able to promote a strong integration between organizations, companies and municipal departments, and of these with the public.
#HackathonPOA whole concept is based on citizen participation and open government concepts. We work with the proposal to boost the vocation of the city that is home of participatory democracy, with over 26 years of practice Participatory Budget (PB), which guarantees citizens a new perspective of citizenship able to strengthen the feeling of membership, based on collaboration and consolidation of community participation.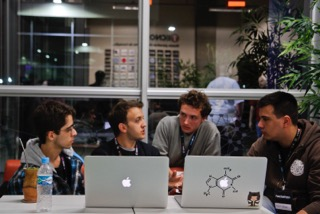 Finally, besides the challenge of creativity, #HAckathonPOA is a long-term project and is presented in a comprehensive and multidisciplinary approach for the benefit of the population, generating a positive impact and encourages citizen participation and intersectoral open way so innovative.