Kosovo has held the October 22 an election to choose mayors and councilors in 38 municipalities, in another step in the young republic's effort to solidify its democratic credentials.
The polling stations closed at 7 p.m. local time and the Central Election Commission (CEC) said the turnout was around 44 percent.
International observers said that the voting process took place without any major irregularities. "Procedures are respected. We were informed only about technical problems," said Alojz Peterle, chief observer of the European Union Election Observation Mission (EU EOM) to Kosovo.
Some 1.89 million people have been registered to vote at 2,505 polling stations in 38 municipalities, with the mayor's race in Pristina likely to be the most closely watched.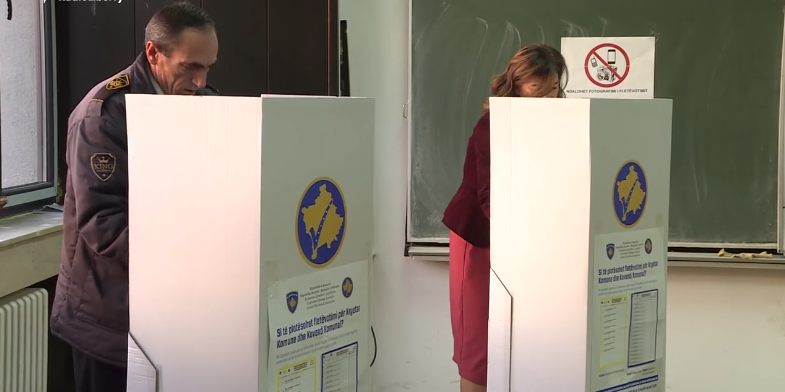 Western-backed Kosovo declared independence from Serbia in 2008, a move recognized by 115 countries, although not by Belgrade or Moscow. There are some 120,000 Serbs in Kosovo, and most of them oppose the Pristina authorities. The CEC has said that 27 of the municipalities have an ethnic-Albanian majority, 10 have ethnic-Serb majorities, and one is mostly ethnic Turkish.
The CEC also said that the number of registered voters includes Kosovar citizens living abroad and is often larger than the actual population of Kosovo, currently about 1.81 million.