The Australian Marriage Law Postal Survey was a national survey that gauged support for legalising same-sex marriage. The survey was held via the postal service between 12 September and 7 November 2017.
A survey form, instructions, and a reply-paid envelope were mailed out by the Australian Bureau of Statistics (ABS) to every person on the federal electoral roll, asking the question "Should the law be changed to allow same-sex couples to marry?" The ABS outlined processes to ensure eligible Australians lacking access to post could participate.
The survey returned 7,817,247 (61.6%) "Yes" responses and 4,873,987 (38.4%) "No" responses. An additional 36,686 (0.29%) responses were invalid and the total turnout was 12,727,920 (79.5%).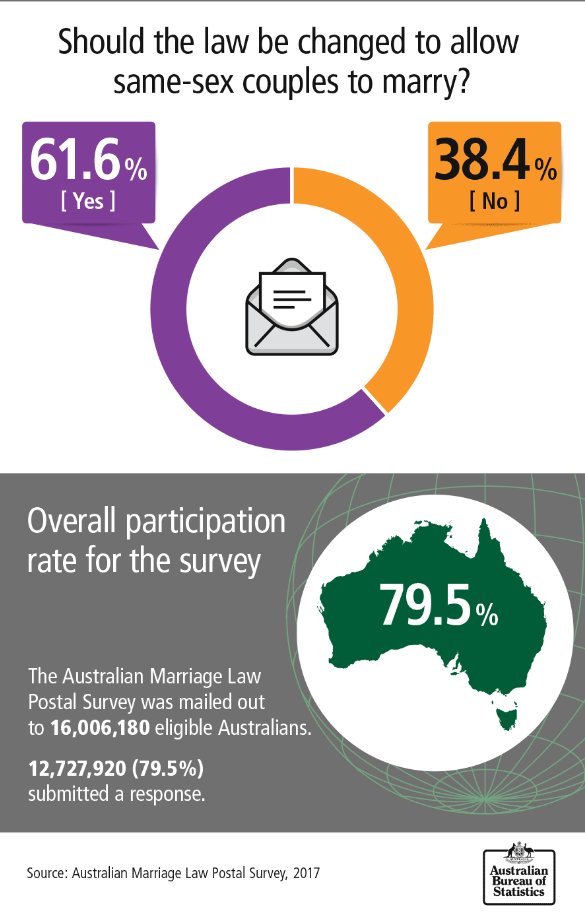 More information: