The conference will take place in the city of Barcelona on November 25 to 27, 2018
You can now visit the website barcelona2018.oidp.net where you will find information about the program, the ways to collaborate or practical information.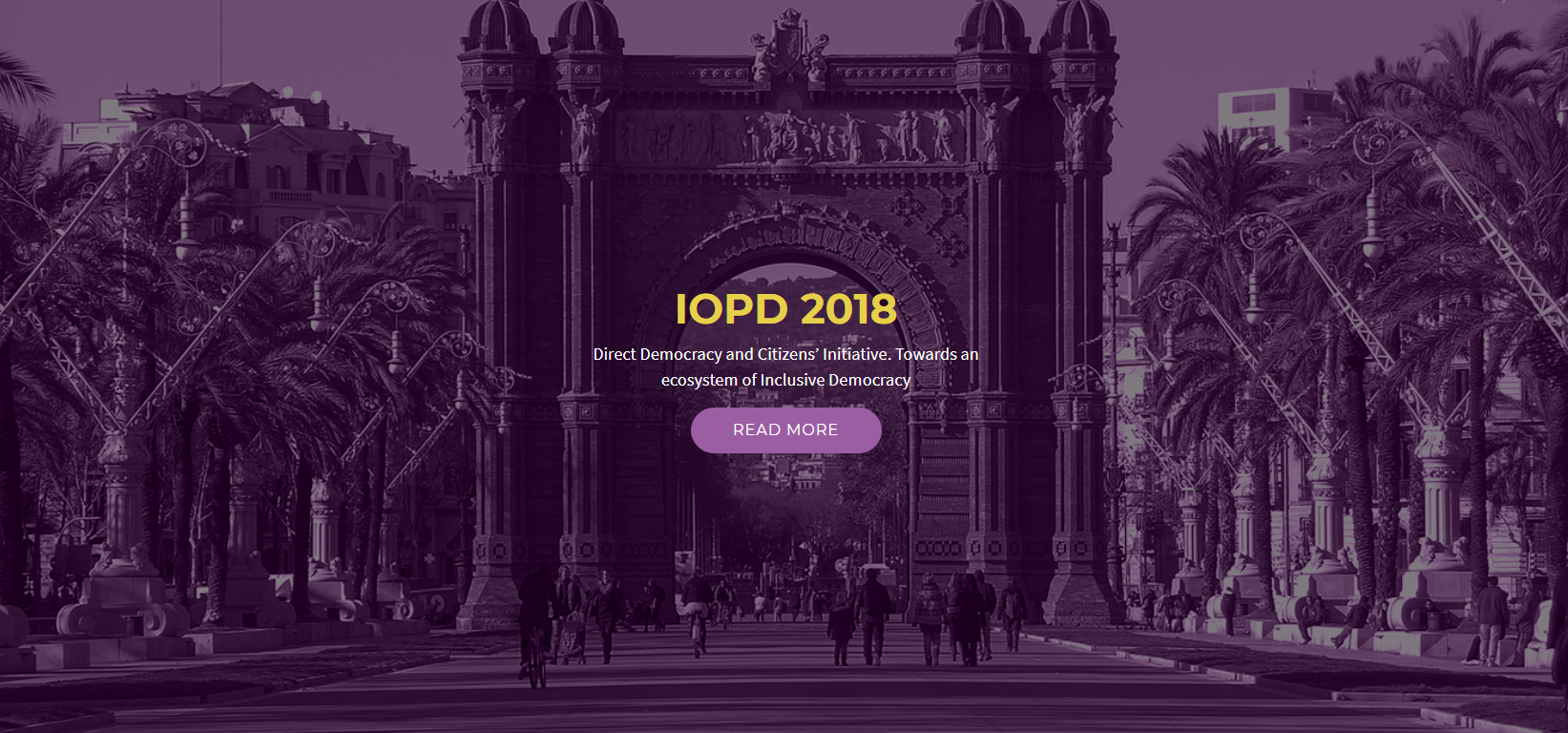 In this edition the annual IOPD Conference will have three main Thematic Itineraries:
Direct Democracy
Citizens' Initiative
Inclusive Participation Ecosystems
The organization of the conference invites local and regional governments, civil society organizations and research centers to propose activities and contents for the program. In this form you can send the proposals.
The Conference is to be held on the 25th, 26th and 27th of November, in the city of Barcelona, at the installations known as the "City of Theatre", which for three days will be converted into the "City of Democracy". The installations include the Mercat de les Flors, the Teatre Lliure and the Institut del Teatre. A marquee will also be set up in the adjacent Plaça de Margarita Xirgu.