The sixth edition of the UCLG Retreat and Campus took place in Tangier, Morocco, from February 24 to 28th.
The UCLG Retreat is the occasion to harness the power of the local government's global network and continue the work based on the collaboration and achievements of the last few years. The 2020 Retreat focused on joint programming and the co-creation of the organization's in the localization decade. Special emphasis was placed on building synergies through the Waves of Action and shaping the Local4Action Hub.
The IOPD had the opportunity to facilitate a session on local democracy. Adrià Duarte from the IOPD Secretariat Team moderated this session on Tuesday 25th, among with Djamel Sandid (Municipality of Nanterre, France and FALP), Sylvain Boka (Municipality of Cocody, Ivory Coast), Javier Ayala mayor of Fuenlabrada (UCLG Community of Practice on Transparency and Open Government), Xolile George - CEO of SALGA, Elisenda Balleste Buxo (International IDEA representative) and Carola Gunnarsson mayor of Sala and UCLG vice-president from Europe.
There have been a strong trust issue, which affected trust toward politic. Putting this theme in the agenda, and in our work, is very accurate. Javier Ayala, Mayor of Fuenlabrada, FEMP (UCLG Community of Practice on Transparency and Open Government)
This second day of the Retreat was dedicated to the Durban Legacy and the renewal of Local Democracy was at the core of the day's debates. The discussions focused on how to create synergies between cities and the global network in order to improve our local democracies, as the session consisted in the presentation of the IOPD' Agenda on Local Democracy and the Iztapalapa Declaration from last IOPD Conference and the 2020 IOPD Action Plan.
"Local Governments are the first ones involved in citizens' issues. We are the first that must to respond to these issues", Djamel Sandid (Municipality of Nanterre, France and FALP).
The IOPD exposed how its work help cities and regions to face challenges they are facing, such as the citizens' distrust in public institutions. Local democracy is one of the keys to strengthen citizens' trust into public institutions and the IOPD Award essence is to identify and recognize such practices by local governments.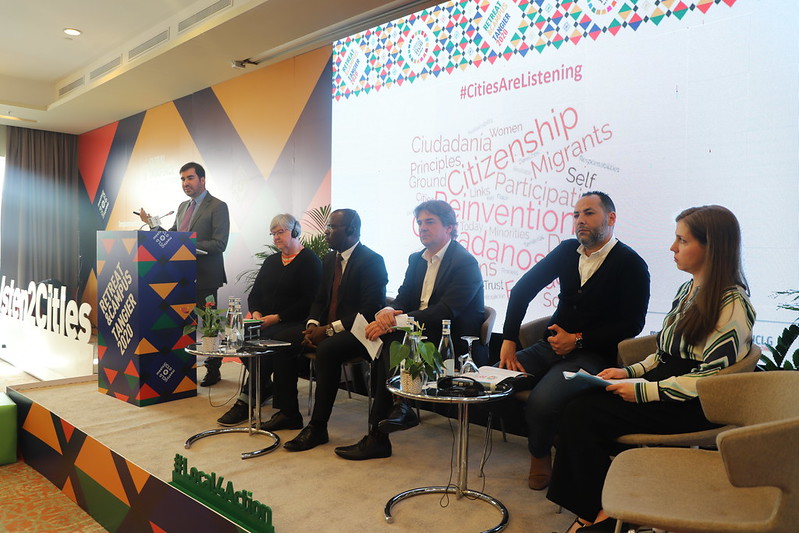 Cocody's delegation presented the 20th IOPD International Conference that will be held from July 20th to 22nd in Cocody, Abidjan (Ivory Coast), on the them "Sustainable Cities/Territories and Participatory Democracy", the SDGs will be at the core of the conference as we are entering the localization decade.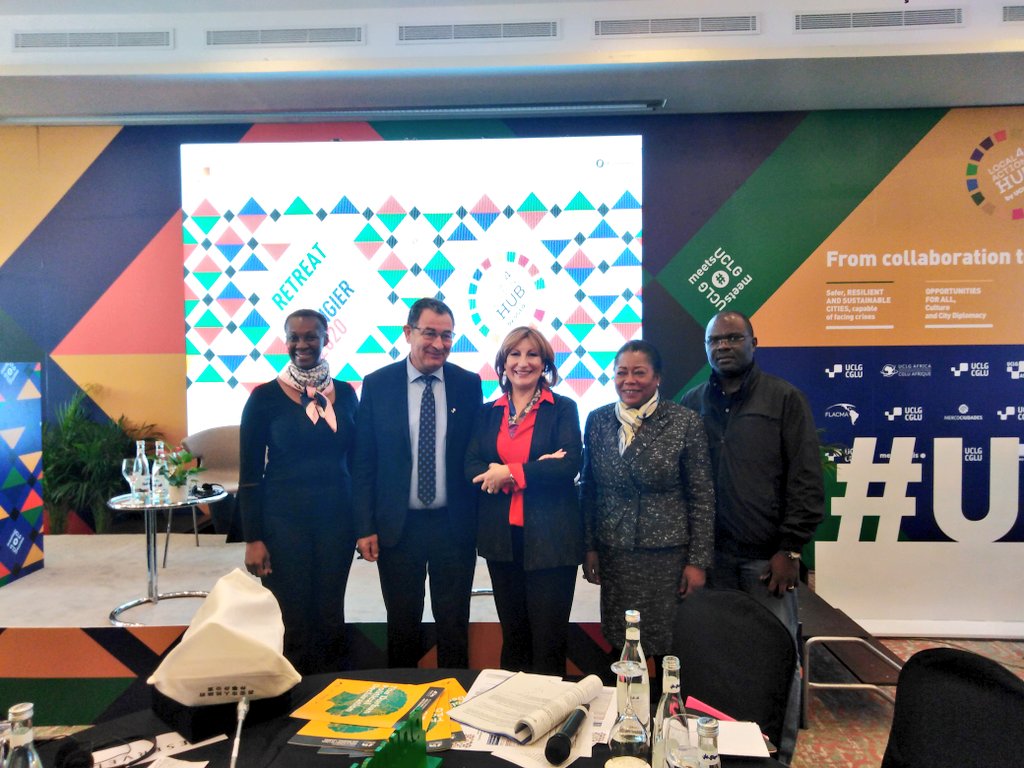 Consultation for the UN 75th anniversary
#UN75 campaign
The IOPD showed its involvement in the #UN75 Campaign launched at the UCLG Retreat and Campus to celebrate the 75th anniversary of the UN and inviting local governments and civil society to think about the future of the world.
More information:
https://www.uclg.org/en/node/30729