Training and grant opportunity for Climate and Digital Policy activists!
People Powered is a global hub for participatory democracy which builds the power and impact of organizations and leaders around the world who are building a more participatory democracy, through programs such as participatory budgeting, participatory policy-making, participatory planning, and citizen assemblies. They are a global union for participatory democracy workers. This organization is part of the IOPD network and we collaborate in many activities, such as this one.
To tackle the climate crisis, governments have a mandate to enable and encourage citizens, civil society, activists and more to participate in shaping and implementing climate policies. By expanding public participation and bringing marginalized voices into decision-making, governments can create climate-focused policies that are equitable and responsive to community needs. People Powered is looking for government and civil society leaders to form a new cohort of innovators interested in launching participatory programs to shape climate policy in the areas of clean transportation, renewables, decarbonization and energy efficiency homes, air pollution, agroecology and more.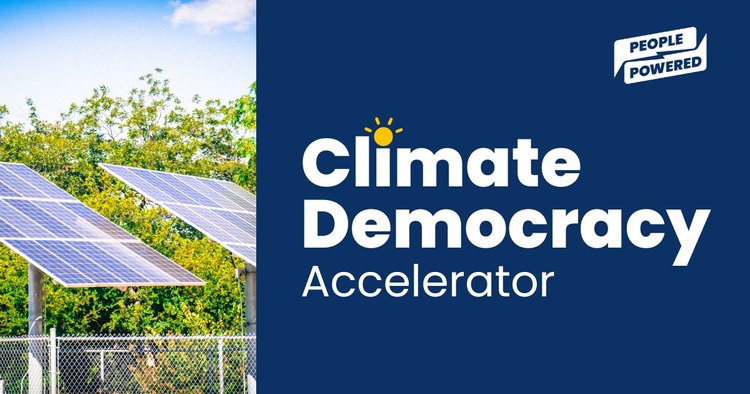 They have developed their first Climate Democracy Accelerator program in October 2022 with 32 graduates from 22 countries producing action plans. The Climate Democracy Accelerator (CDA) is a six-month, practice-oriented training and support program that prepares members to plan and implement an inclusive and participatory process for a just climate transition.
Currently, they are calling for applications within two additional accelerators focused on a) public participation to mitigate or manage the changing climate and b) more just and equitable policies governing the online world, focusing on challenges ranging from disinformation to artificial intelligence. The applications must be submitted by July 15.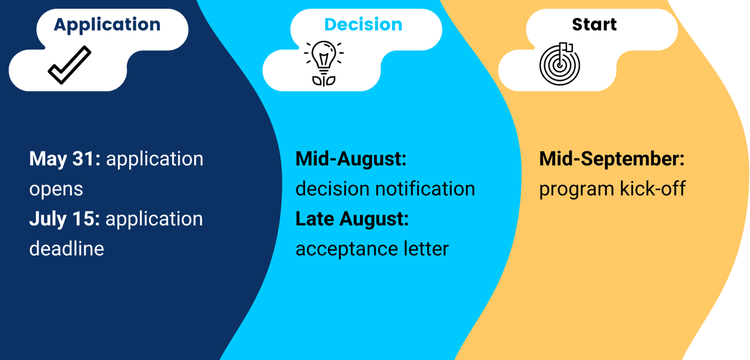 Participants from different parts of the world will develop a project to implement a climate-focused participatory program that addresses the needs and voices of local communities. Selected applicants will have access to a dedicated mentor to guide the development of their program, along with:
Step-by-step resources such as the Participation Playbook, our interactive, online tool for designing participatory programs.
Practice-oriented live sessions and online courses.
A U.S.$10,000 implementation grant.
The opportunity to apply for an additional U.S.$20,000 award for the best project developed by program participants.
Register for this webinar on June 27 to learn more