The conference, held in Rouen from 25 to 28 June 2023, organized a workshop to exchange experiences
From June 26 to 28, 2023, Décider Ensemble organized in Rouen a key event for the actors of participation and concertation in France and in Europe: a week to discuss, question, compare and share our practices, ideas and expectations around the role of participation to respond to the challenges of the territories.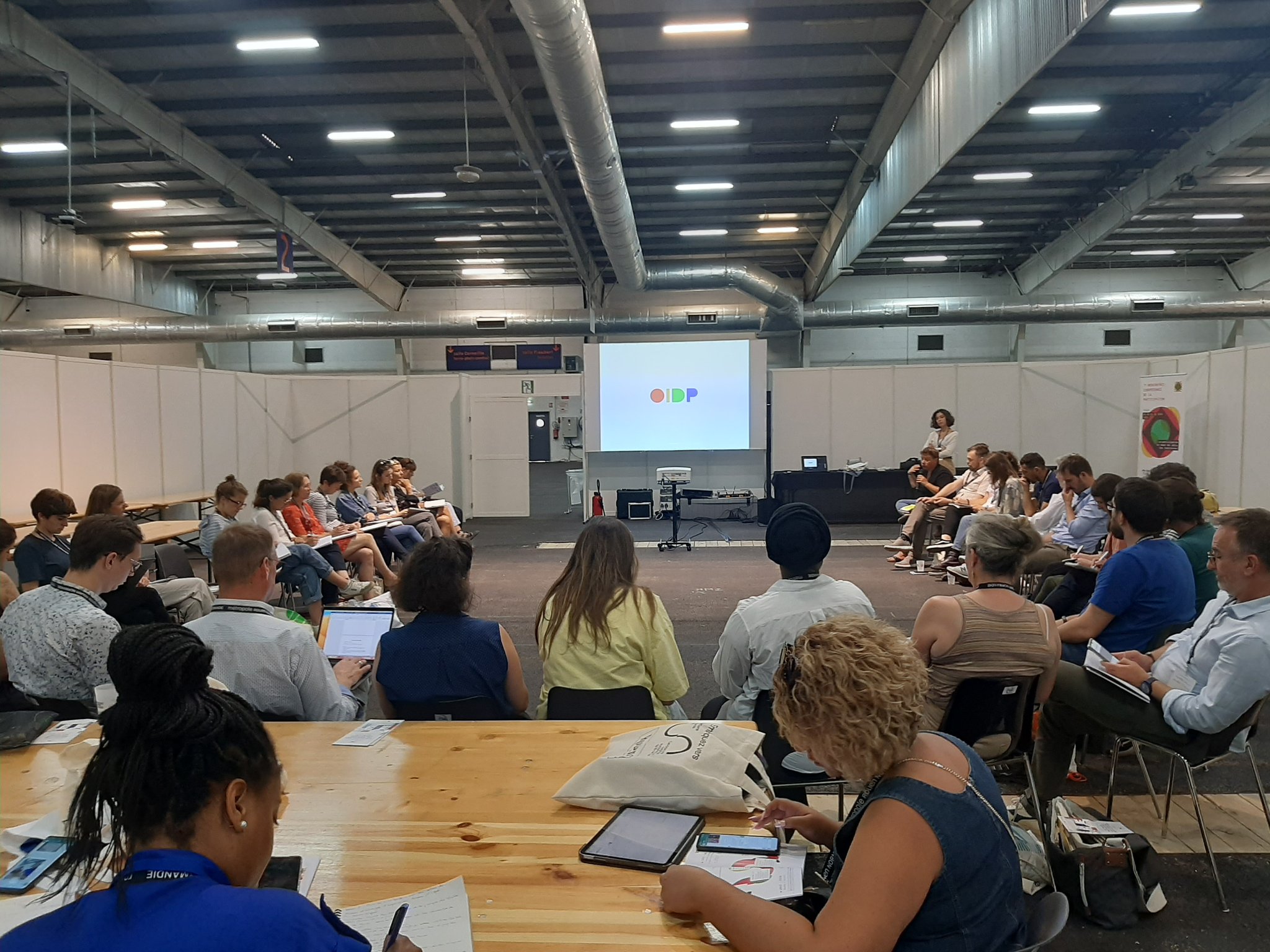 The debates and reflections of this 7th edition revolved around the central theme "Participation at the heart of local and regional challenges". At a time of multiple challenges (ecological and social crisis, industrial risks, distrust of our institutions, etc.), this event represents a key moment to question the role that citizen participation can (and should) play in the transformation and adaptation of our territories. These major reflections will be articulated around 4 controversies: i) Institutionalized participation or citizen mobilization: who moves the lines? ii) Risk management and citizen participation: an illusion? iii) Participatory democracy: source of greater equality or mirror of increasing inequality? iv) Art, vehicle of expression of diversity or of uniformity?
On Tuesday, June 27, the International Observatory on Participatory Democracy organized the Workshop Minority: Tensions around institutional attempts at participation and inclusion, with the cities of Montreal, Brussels and Grenoble. At the 21st conference of the International Observatory of Participatory Democracy, local governments meeting in General Assembly adopted a joint declaration whose third commitment reads:
"We commit ourselves to systematically enhance the presence, place and participatory power of women, gender minorities and indigenous communities in our systems of participatory democracy...".
How does this commitment translate into practice? What experiments encourage the expression of groups and individuals often absent from public debate? What impact do these proactive initiatives have on the inclusion of minority groups? Is participation in these initiatives part of a process of engagement or is it an isolated experience? Do these experiences foster the formation of active, politicized groups or in defense of collective interests?
The experience-sharing workshop was attended by :
Annabelle Bretton, Deputy Mayor of Grenoble
Adrià Duarte, Coordinator of the IOPD
Guy Grenier, Secretary General of the Office de Consultation Publique de Montréal
Pauline Vergalito, Deputy Director of the Deliberative Commissions, Francophone Parliament of Brussels (presentation in French)
It was moderated by Diego Fernández Varas, Head of the Department of Participation and Associative Life, Grenoble City Council.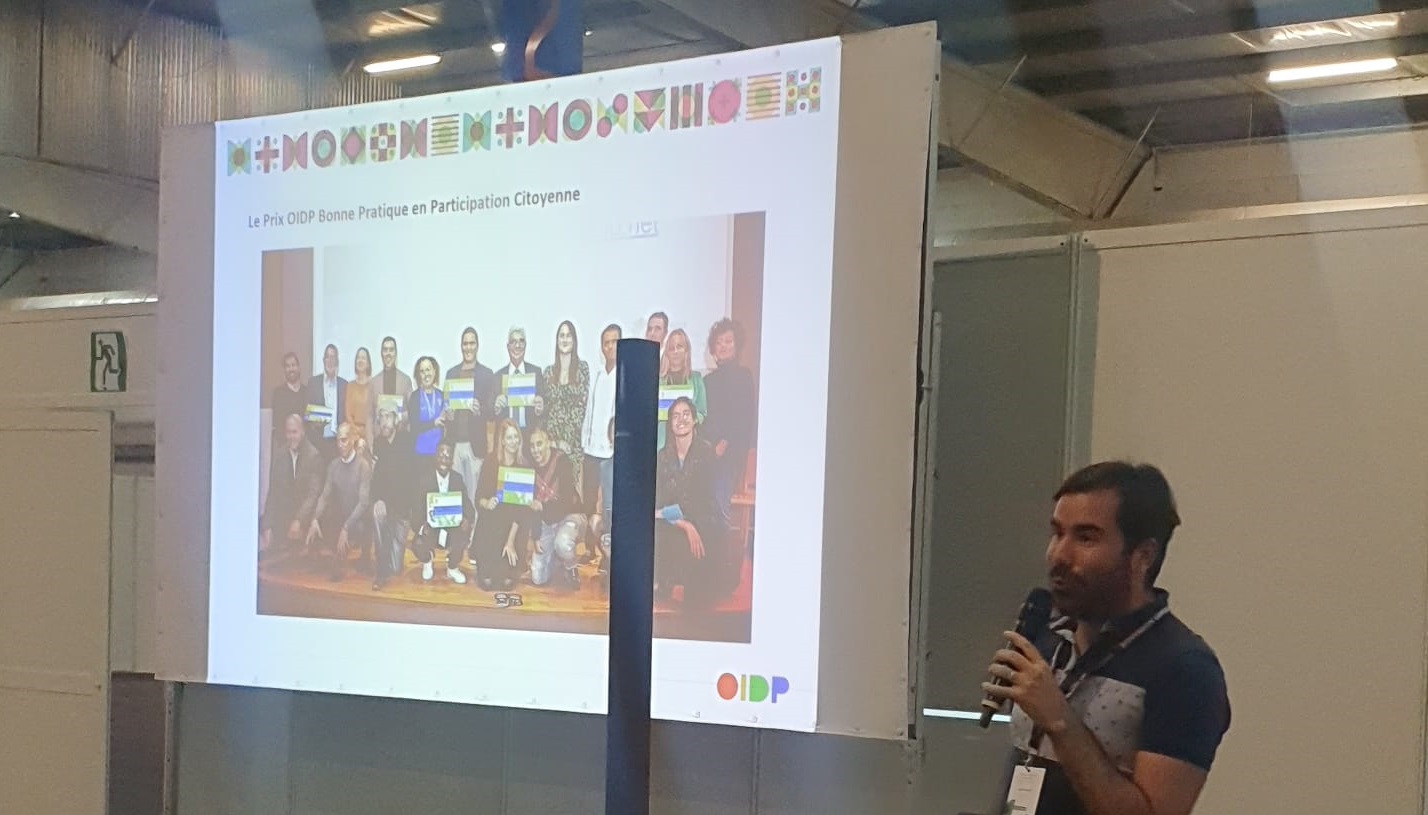 Through these presentations and the debate with the speakers, a series of ideas for working towards the inclusion of minorities emerged:
We need to map the different groups and collectives that make up our towns and cities.
Democratic and communication systems adapted to these different audiences must be put in place.
It is necessary to interconnect the different systems and work to create a culture of participation in our towns and cities.
Evaluation and development of these mechanisms to adapt them to the changing context.
More information: