The Waste Management Reform experience initiated by the City Hall of Kazan has been part of the finalists for the 13th edition of the IOPD Award "Best Practice in Citizen Participation".
Objectives
The main objective of the project is implemented in Kazan is the termination of the landfilling practices, the use of secondary raw materials, the reduction of the environmental stress, the improvement of the citizens' quality of life.
Description
In the past 2018, Kazan launched a waste sorting pilot program touching the process of its accumulation, collection and disposal. One of the districts of the city was fully equipped with sorted waste containers where garbage is sorted according to the so-called "dual" principle into recyclable and non-recyclable fractions. Containers differ from each other by color. Each container has an image depicting the type of the waste, with inscriptions in Russian and Tatar languages. These containers are transported by different vehicles to a waste sorting station for more thorough sorting, where, thanks to the sorting of waste, the quality of recyclates has improved.
Small and medium-sized enterprises supported by the municipality are actively promoting the collection and processing of secondary resources. More than half of Kazan courtyards are equipped with special containers for plastic waste collecting. In all districts of the city there are more than 40 pavilions for the collection of secondary raw materials, where residents can give away recyclables for money: various plastics, polyethylene, cardboard, paper, glass, aluminum.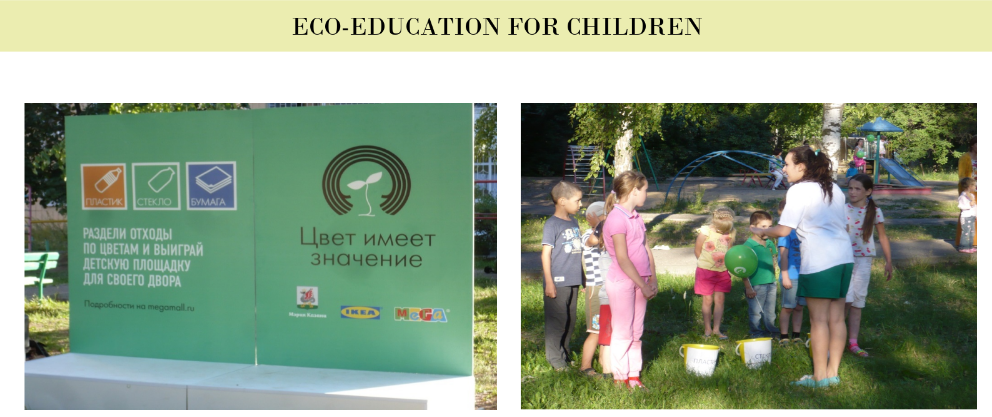 All schools in the city are equipped with special bins for collecting plastic, paper and food waste. There are ecological classes in which students receive environmental education, knowledge and practical skills in the field of ecology and environmental protection.
Now, according to the approved plan, Kazan is finishing the preparations to the general transition to waste sorting. Even today, half of the residential areas of the city are equipped with sorted waste containers accumulating waste that then is collected and removed according to a waste sorting scheme.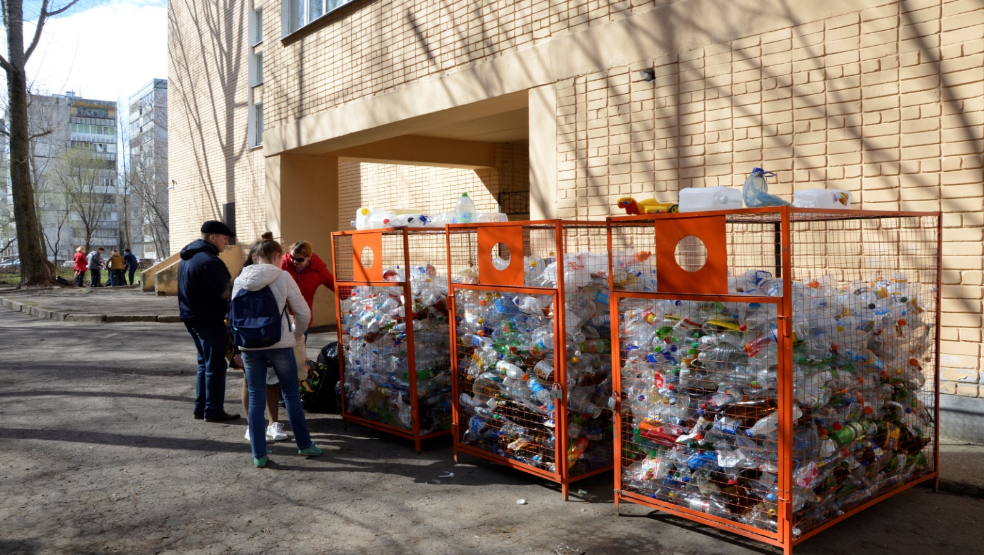 Local authorities of Kazan City fully acknowledge the need to move towards a more circular economy actively implement new approaches and innovative ideas to improve efficiency and effectiveness of waste collection and treatment. Kazan became a pilot city for several modern solid waste management projects in Russian Federation. The strategy of the city of Kazan until 2030 confirms the city's commitment to a "zero waste" philosophy that implies no trash to be sent to landfills in the near future.
More information:
https://www.oidp.net/docs/repo/doc717.pdf
https://www.oidp.net/docs/repo/doc716.pdf
https://www.oidp.net/docs/repo/doc715.pdf