2021 International Observatory on Participatory Democracy (IOPD) Conference
---
Virtual sessions November 29 - December 2
---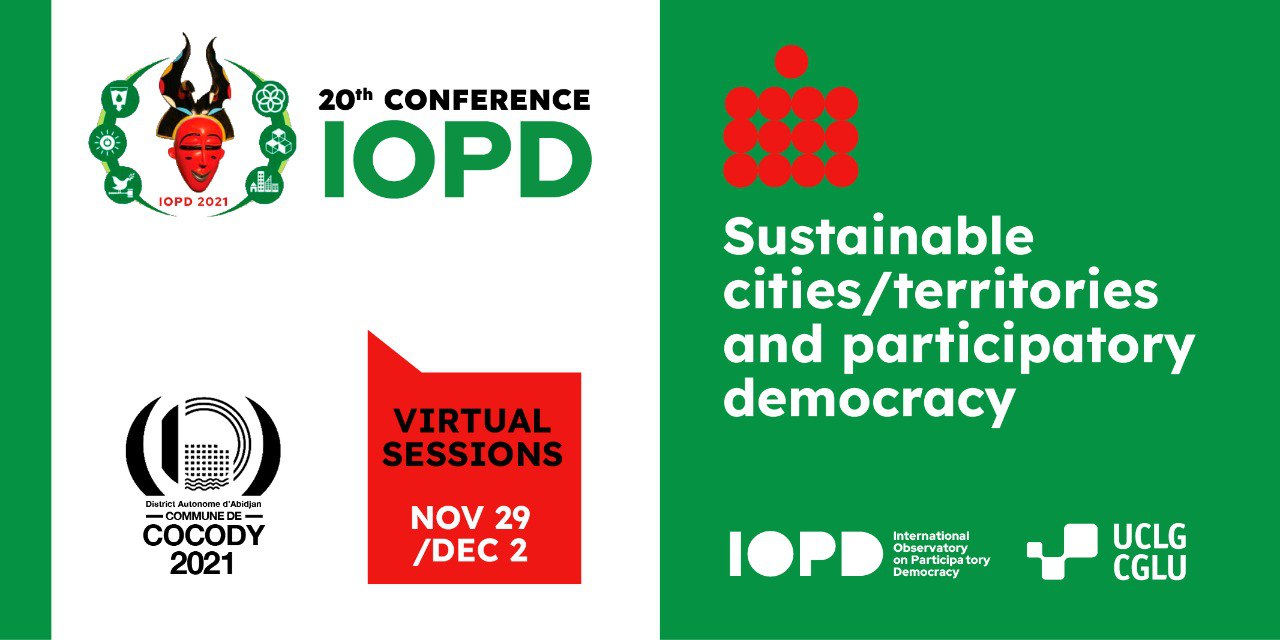 Municipalism, social movements and feminist approaches
November 1, 15h00-17h00 CET
The global feminist municipalist movement is a key building block of a better normality towards a renewed local democracy. We want to open this space for dialogue where strategies for deploying feminism and participatory democracy in local politics converge. Elected representatives will be invited to share about the relationship between feminism and participatory democracy and their experiences in incorporating a gender perspective in the practices of citizen participation.
Guiding questions
What trends are reshaping municipalism and how are they related to the links between local governments, social movements and social demands?
How to uphold the full potential of co-created cities based on cooperation, which are inclusive and caring towards citizenship rights?
What policy innovations from recent times could be highlighted in terms of participatory democracy, strengthening civil society initiatives or renewing the local government-residents relationship?
How is feminist municipalism related with the shift towards a more horizontal governance and the promotion of participatory democracy?
What role did feminist municipalism play in the construction of caring territories favoring democratic transformation and citizen participation.
Agenda
Introduction and framing by Amanda Fléty, UCLG-CSIPDHR (7 minutes)
First panel: Focus on municipalism and social movements (50 minutes)
Gissela Chalá, Vice-Mayor of Quito
Carla Amtamann Fecci, Mayor of Valdivia
Mayra Mendoza, Mayor of Quilmes
Chloé Lebret, Councilor for Equality and Rights Equality of Grenoble
Second panel: Focus on feminist approaches (50 minutes)
Janet Ågren, Councilor of Umeå
Odette N'Zy, Councilor of Cocody
Carolina Contreras, Councilor at Quilpué
Elisa Naud, Coordinator of Analysts at OCPM Montreal
Brigitte Tandonnet, President of the Bordeaux Metropole Sustainable Development Council and gynecological doctor
Gemma Altell, Feminist social psychologist. Founder of G360, Cartografies Humanes i Socials
Wrap up and conclusions by Adrià Duarte
Speakers presentations